Installing ClassLink Extension on Your Personal PC
When you click on an app that can auto log into a website you will 1st see this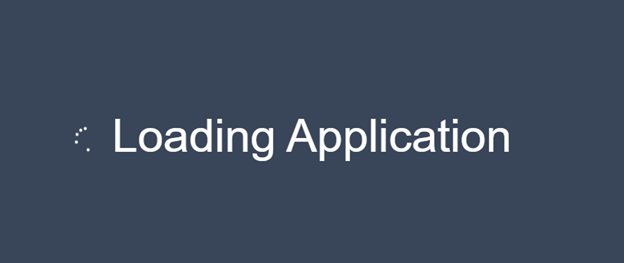 Then you will likely get a likely get a message like this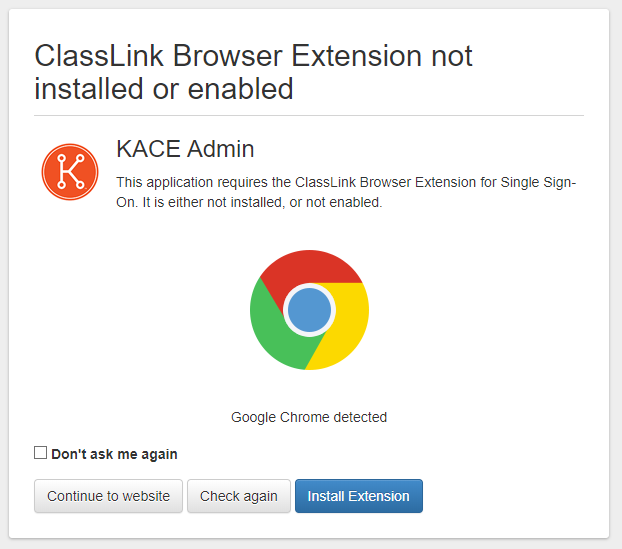 Click on Install Extension
It will then open the page that will let you install the ClassLink OneClick Extension*
https://chrome.google.com/webstore/detail/classlink-oneclick-extens/jgfbgkjjlonelmpenhpfeeljjlcgnkpe
*If you are using Opera as your web browser, scroll near the bottom of the article for the additional steps needed for it to install. (If your using Chrome, proceed)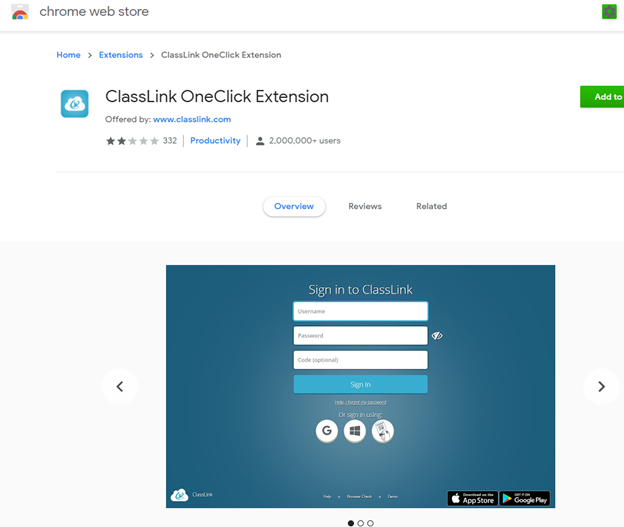 Select the Add Button to add it to your device's browser.
The Extension Icon will show up in the top right corner of your browser

If you still have the tab open that had this message, you can click Check Again, if not back on ClassLink click on the shortcut again and it should log you in.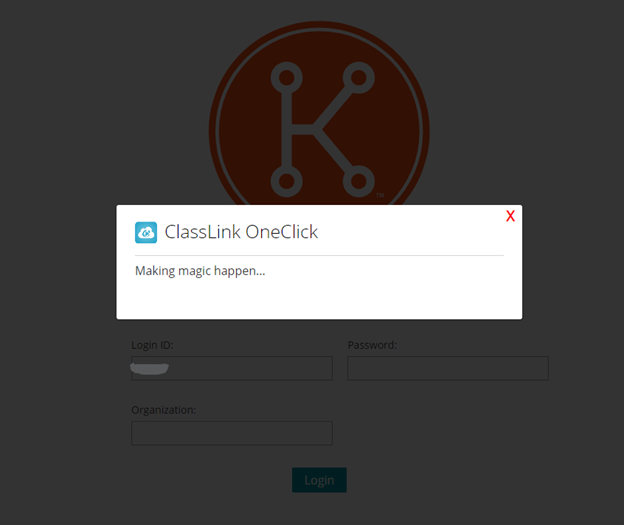 You will see the ClassLink OneClick Popup saying Making magic happen…
The message should go away on it's own and when it does it should have logged you into the site.
The following Instructions are only for those using the Opera Web Browser:
Extra Instructions for if you are Trying to Install the ClassLink OneClick Extension in the Opera Web Browser
Follow this link to Install the Extension Install Chrome Extensions https://addons.opera.com/en/extensions/details/install-chrome-extensions/ or follow the instructions below
Click on the Opera Logo at the top left and choose Extensions, Get Extensions.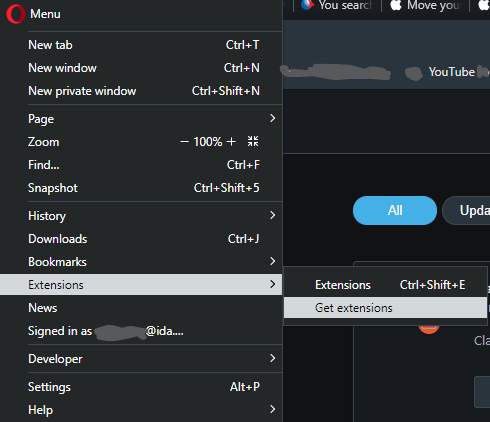 Search for Install Chrome Extensions and install the extension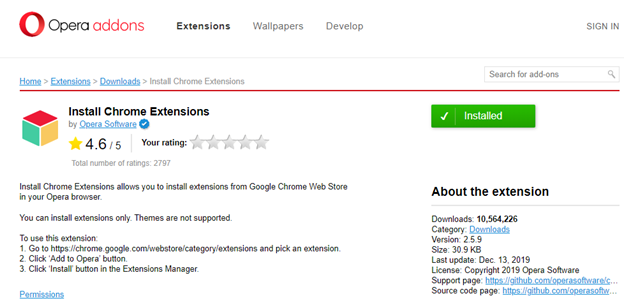 Now you will want to go back up on the instructions and install the ClassLink OneClick Extension.
When you go to install the extension in Opera you will see this message, click ok.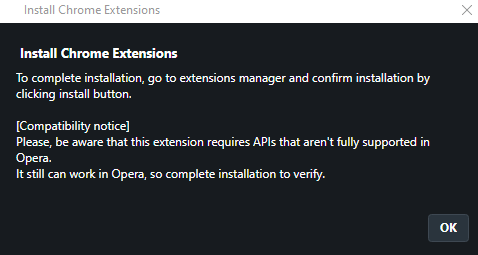 You will also see this window and click install and also click Yes, install to install and enable the extension.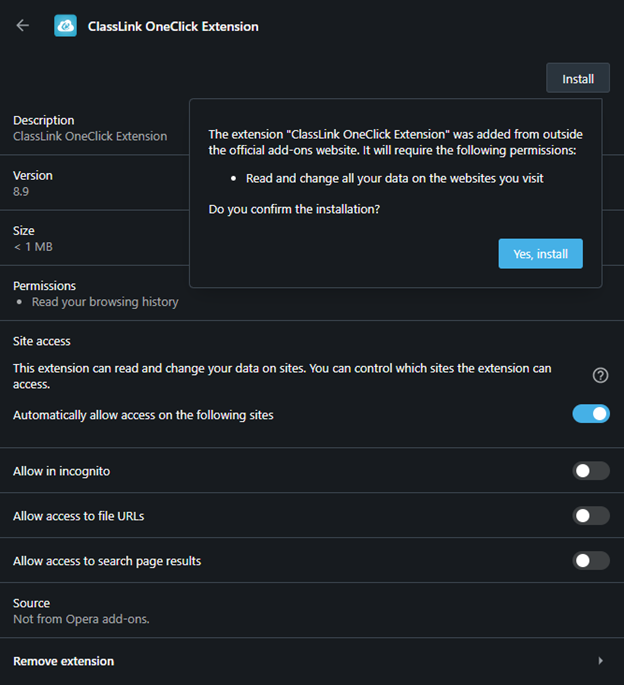 Article Made by Nathan Egan
4-7-20